News
Launch Event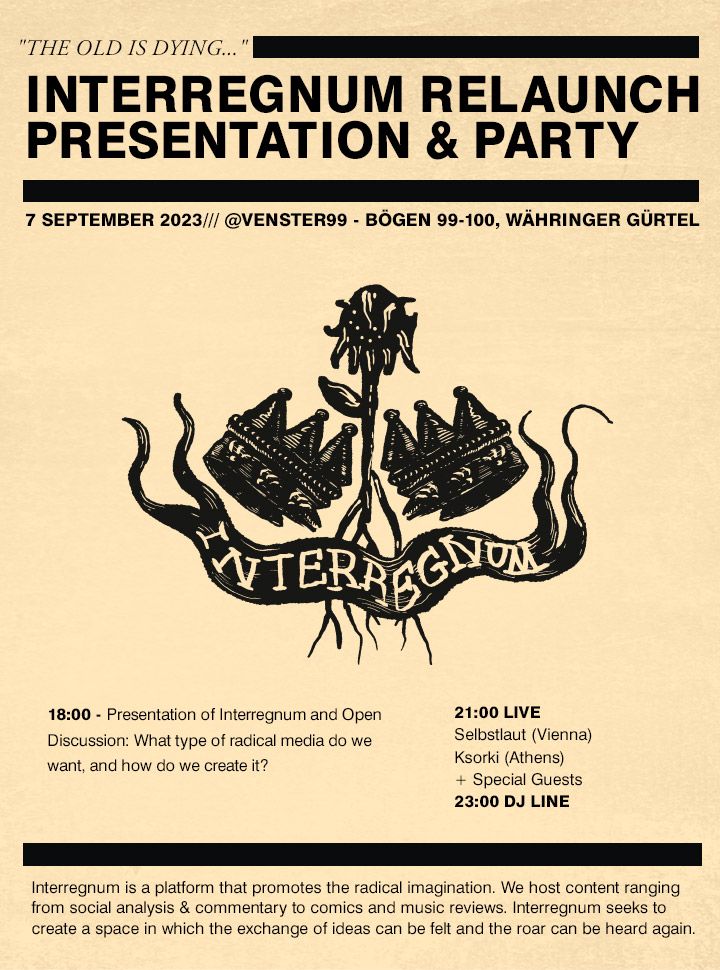 This is Interregnum. Things will be up and running here shortly, but you can subscribe in the meantime if you'd like to stay up to date and receive emails when new content is published.
Interregnum is a platform that promotes the radical imagination. We host content ranging from social analysis and commentary to comics and music reviews. Interregnum seeks to create a space in which the exchange of ideas can be felt and the roar can be heard again.
We are having a launch event in Vienna, 7th September 2023, at Venster99. We'll have a presentation on what Interregnum is all about, an open discussion of what kind of radical media we want to create, and live hip hop music with a DJ set.